20 MW Hyperscale Data Center Project
Project Summary
| | | |
| --- | --- | --- |
| Project Code | : | PURE-PDC340-09TESF |
| Project | : | Data Center |
| Sector | : | Telecommunication and Informatics |
| S&E Categorization | : | B |
| Location | : | Bekasi, West Java Province |
| Status | : | Active |
| First Disclosure Date | : | November 2021 |
Summary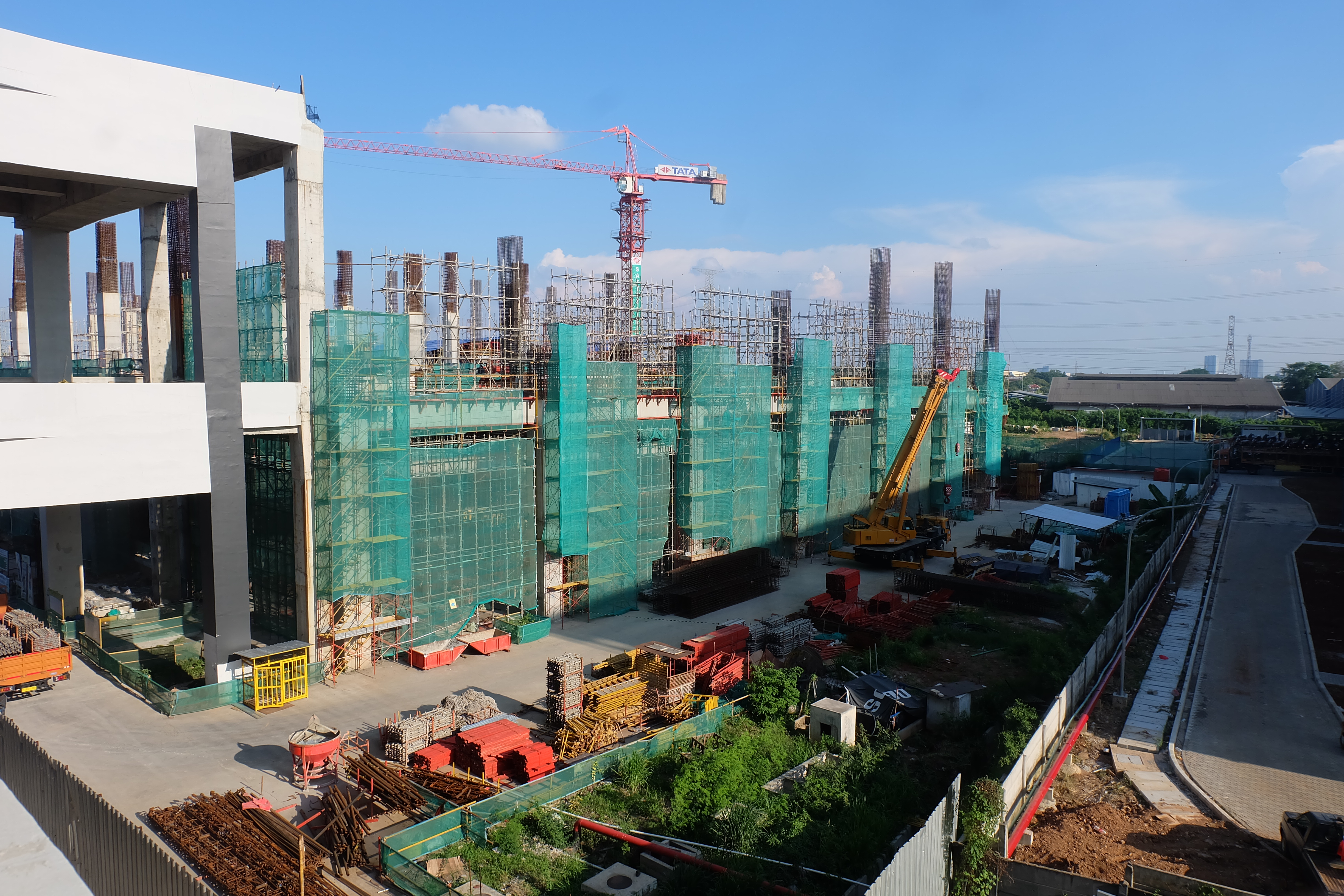 In November 2021, IIF signed a syndication arrangement to finance the development of 20 MW Hyperscale Data Center located in Bekasi, West Java Province. The project will involve a conversion and fit-out of a warehouse into a data center and the subsequent operation of the completed built-to-suit facility.
The project comprises of 20,700 sqm semi-gross building with three (3) stories and located at the Metrolink Logistic Hub area in Bekasi City. The data center will have a 20 MW IT load capacity that is divided into four (4) data halls of 5 MW each. The first floor of 7,000 sqm will be to house the plant and machinery, the second floor of 6,800 sqm is fit out the 2x5MW data halls, and the third floor of 6,800 sqm is to fit out the remaining 2×5 MW data halls. The project will be developed through several phases such as Phase 1a, 1b, 1c, and 2 with a capacity of 5 MW each. At this time, the initial development will focus on phase 1a (5 MW).
The IIF participation is also to support Government's ambition to accelerate the development of digital infrastructure to reach the 4.0 industrial revolution by increasing connectivity, interaction and increasingly convergence of boundaries between humans, machines and other resources through information and communication technology. It is noted that to reach the revolution, some improvement especially in terms of technology and the connectivity for a digital infrastructure backbone are required. This digital trend will lead to the increase needs of Data Centre in Indonesia and requires collaboration between the government and the private sector, especially regarding investment and technology to be developed. 
Based on our appraisal, this data center project has potential limited environmental and social risks and/or impacts, which are expected to be generally site-specific and largely reversible. Those risks and impacts can be readily addressed by adhering to recognized performance standards, procedures, guidelines, and design criteria. Thus, this is a Category B project in accordance with IIF's Social and Environmental Standards. 
Project S&E Document
For further inquiry, please contact us at: sneteam@iif.co.id
Last Update: November 2021